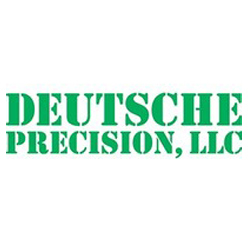 Deutsche Precision
Machine Operators
Sorry, this job has expired.
Maryland Heights, MO
Paid holidays, Paid vacation, 401K / Retirement plan, Dental Insurance, Health Insurance
Deutsche Precision is a growing company in the Precision Machining industry that recognizes and rewards your best efforts. Explore the exceptional opportunities now available; start your career with us today!
NOW HIRING 2ND AND 3RD SHIFT!!! Shift Differentials!!!
All positions provide:
• Competitive wages
• Overtime opportunity
• Company paid comprehensive family medical insurance
• Dental insurance
• 8 paid holidays
• 10 vacation days
• Retirement plan
• Air conditioned facility
Duties:
Responsible for operating the machines, tool monitoring, and replacement, stocking and loading the machine, keeping it filled with proper oil levels, cutting fluids or lube and keep the machine free of chip build-up; Required to make all tool adjustments, offsets and troubleshoot problems; Meet the production rates set for each machine; Check and monitor parts to ensure they remain within the part specifications; Perform all necessary quality checks using precision measuring instruments.
Requirements:
Must be able to lift 40lbs. on a regular basis Must be able to use tools, equipment, work aids precision measuring instruments. Must be able to monitor gauges, dials, and other indicators to be sure the machine is working properly and use proper precision measuring devices. Attention to detail and ability to handle multiple priorities Must be self-directed and take initiative to learn new skills relating to the maintenance of the machine.
ashyioosagk2
145528125